I have wonderful news!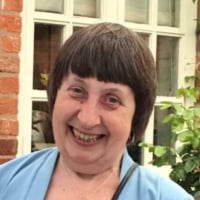 Hello everyone,
Just over 3 years ago I shared with you the birth of our 1st grandson and now I'm proud to announce that just after Christmas Jack will be having a brother or sister or both as mummy and daddy are expecting twins!!

It is the best news ever and we are all excited at the prospect! We know it will be hard work and twice the expense but we are the luckiest people on the planet!
I just needed to shout it from the rooftops and tell the world ………..the ARC Forum is the closest I'll get to that! So from up here in Cloud 9 I'M HAVING TWIN GRANDCHILDREN.

I feel better for that!
Love from a very excited,
Love, Legs x
'Make a life out of what you have, not what you're missing'
Comments