I've nearly bought a scooter.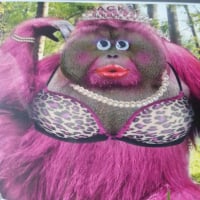 I went to my local disability store today to replace my car crutches: I lost one (I have no idea how!) but I like to keep a pair in the car. My new ones are a vast improvement on the old ones so that is pleasing.
Whilst there I cast my peepers over their range of scooters, discounting the small ones because they would not cope with the gravelled drive and the huge ones because I don't need that degree of available mileage (if I want to do more than 20 miles I'd use Bea2). I have been researching these things for some time now, tried a few but none have felt 'right'. The shop was deserted, the assistant was in a good mood (I know her of old and that isn't always the case) so I thought why not have a go? She explained everything to me, gave a good demonstration of what does what, gave me good advice about switching off before I 'dismount' and then I whizzed, slowly, round the showroom, doing a couple of laps and a little reversing (it beeps when reversing). I left with a number of queries and she rang just now confirming that the seat can be raised and adjusted backwards or forwards, that the DVLA will need proof of my identity, the insurance scheme they recommend and the name of the chap I should contact about servicing etc. once its warranty expires. She also said that yes, I can try it outside which is necessary: it has solid tyres but adjustable suspension.
I'm waiting for a parcel but hope to go back later this afternoon. They deliver so maybe by this time tomorrow I will be roaring round the garden and up and down the drive to get some confidence! I can see how this will change my life - and reduce the mileage on my car.
DD
Have you got the despatches? No, I always walk like this. Eddie Braben
Comments