Barbed wire, sandpaper and a golf ball.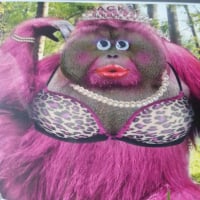 I think this might be otherwise known as a throat infection. A golf ball is lodged somewhere down my throat and is carefully wrapped in sandpaper - I can feel every swallow so, as a result, keep swallowing. It's odd that, isn't it? If we bash summat we keep accidentally bashing it whilst it's sore; my throat is irritated so I keep swallowing trying to ease matters and of course it doesn't.
To increase my feelings of joy and well-being my joints and muscles are being prodded on a regular basis by barbed wire, possibly due to my overdoing it in London and not having taken my meth or humira (I am now three weeks without the latter and two without the former). I know that each stays in the system for some time but the levels must be ebbing which is why things are feeling as they are. My skin is also having a dig at me, I didn't take my usual shower stuff with me thinking that the hotel stuff wouldn't harm for two days - wrong.
I have things to do but I ain't doing 'em. Superstition is not a factor so the tree can wait and he is perfectly capable of chucking stuff in the washing machine (as long as he's told to bung stuff in and I remember to empty it). What a way to start 2018 but I guess it's par for the arthritic course and serves me right for having a good time - we went to see Stomp and they were terrific unlike the humans around me for the two days, many of whom were explosively coughing and sneezing. Being showered in others' explosive germs is not a pleasant experience. :roll: DD
Comments
Categories
936

Welcome

39.4K

Our Community

499

Chat and News