I Hate Physio!!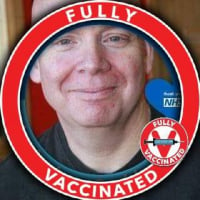 Physio, I've decided, is the arthritic equivalent of chemo. Yeah I know it's nothing like as bad, but there are several similarities, such as a lot of suffering for something that won't even cure you by itself anyway.
I hate Physio, I really do. I've far better things to do with my life than lying on my side pretending to be a pair of scissors that you can't fully open because of an elastic round my ankles, straining, grunting and feeling uncomfortable. I've never been a "no pain no gain" athletic sporty kind of person to begin with. I'd much rather be cosy. I only reluctantly do a poo, or get in the bath, but at least a bath feels good once you're in it and you come out clean and feeling better. Physio however doesn't leave you feeling good and your hip joint is more screwed than ever, and of course still hurts when you dare swivel it.
Worse, any benefit you're going to get from all this self-torture takes for-bleedin'-ever. Six weeks minimum I got duly informed. And what benefit will you get? You can allegedly move more. Notice that "hurt less" was omitted from that published benefit, as was "cure". My therapist, as I'm paying him, was, regardless of these glaring omissions, effusive about the benefits, the real stretch (see what I did there :D) being "in many cases it's just as good as surgery". Yeah right.
You may be wondering at this point, considering I'm so cynical, skeptical and devoid of any enthusiasm for the whole thing, why I'm nevertheless faithfully doing the exercises prescribed. Because I fear the consequence of NOT doing it! To be fair to my therapist, he figured out what was going on when I and almost certainly the GP would never have, because the pain was referred down my leg (see my article on referred pain) and I was blaming a fully functional knee for what my hip had been doing all along. I'm therefore reasonably inclined to believe him that at least I'll be able to move more.
I can't argue with the fact that I can now put my sock on (just about!) and those excruciating shooting pains referred to my leg occur now less often. But it still hurts in every position except seated. That I fear won't change, but I probably have bought myself more options and time than I would have. I can at least hobble with a stick for around 20 minutes before it gets too much! The way it was heading, I was rapidly losing the ability to walk at all.
So for fear of it being worse, I will continue with the dreaded Physio, moaning, groaning, grumbling and complaining all the way.
Tagged:
Comments
Categories
916

Welcome

39.4K

Our Community

499

Chat and News