news update on the third dose of the vaccine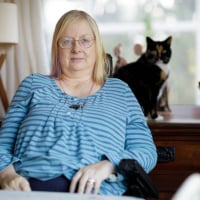 In September 2021, the JCVI (Joint Committee on Vaccination and Immunisation) announced that people who have severely suppressed immune systems at the time of their first and second doses of the vaccine would be able to get a third dose.
This is not a booster dose, but an additional 'top-up' dose to increase protection from COVID-19 for people who may not have not had a good response from the first two doses. It is expected that the JCVI will publish more guidance on a COVID-19 booster vaccination programme this autumn.
Best Wishes
Sharon
Tagged:
Comments
Categories
938

Welcome

39.4K

Our Community

499

Chat and News