The Art of Hobbling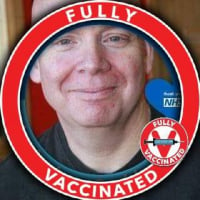 There's only so long you can spend getting upset and mourning the loss of your mobility, particularly if you need to be a rock to your loved ones. If you make the decision to carry on, then you must play your remaining cards to the best of your ability, or you stand to needlessly losing more by neglect caused by being occupied by anger, sadness and resentment, as much as I enjoy the perversely thrilling power of wrath crackling through me like Force Lightning.
It is time for me to move on from the lost prospect of power-walking to the Art of Hobbling. Hobbling, I have found is harder than you might think. It requires a degree of co-ordination and awareness that would challenge a world class tennis player, because there are so many variables affecting your ability to hobble that keep shifting.
The objective of a hobble is to cover the maximum possible distance in the minimum possible time with the minimum level of pain. The problem is that your crumbling cartilage, tight hip capsule and overactive nerve network are constantly shifting in intensity, so before you even get up, you need strategies in place to calm them as much as possible. Then you are ready to work on your hobbling technique.
I'm still at the beginning of this journey of perfecting the hobble, which is very much an individual struggle because your body, arthritic condition and other miscellaneous circumstances are unique to you, and all that is constantly shifting under your feet!
Here's some things I've learned so far:
Keep the walking stick for outdoors. Indoors there are plenty of supports to hold on to whilst hobbling and you will only end up with the stick in a totally inconvenient place. Keep it where the hat coat and shoes live then you always know where it is and have it handy for the exterior where you really need it.
For me, contrary to the received wisdom, having the walking stick on the opposite side just doesn't work for me. This is perhaps because I need the weight off my hip rather than my leg. However the price is extra load on your right shoulder which is now I must admit a tad sore! I'm still working on the correct wielding of the stick for maximum effectiveness without new injuries to other parts.
SHORT STEPS! After a lifetime of bold striding, this has taken some concentration! Sort strides seem to put less grind on the hip. I'm still working on the exact hobbling pattern, but it will be made of short steps.
On getting to your feet, make it a slow flowing movement that ends up with the weight on the left leg. Now streeettcchh the right leg as far as you can get it before GENTLY taking some weight off the left leg. You are now ready to hobble with the left leg doing the work of pulling you forward and the right simply catching up.
Even with the best hobble, the clock is ticking! My hip will only endure so long before seriously complaining. I reckon after 20 minutes serious hobbling, you're pushing it!
Often after some initial painful hobbling, the hip will apparently settle and it becomes easier to hobble for around 15 minutes.
...I shall go on in my journey of discovery to perfect the optimum hobble. It will improve mobility and keep my mind from unhelpful dark places.
Tagged:
Comments
Categories
1.4K

Welcome

39.8K

Our Community

311

Chat and News