I'm getting there.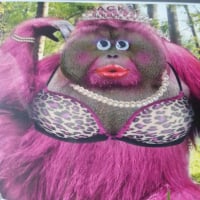 Florence and me trooped off the hospital this morning to have everything checked and to find out what happens next. I saw the wounds for the first time, I have eight stitches on each lower palm, complete with little tufts where he's tied each one off. They are the dissolvable types and should be dissolving but there is no sogn of inflammation or infection which is a good thing.
I have been given exercises to do, each to repeated ten times and done every two hours, plus scar massaging (using aqueous cream) to be done for five minutes per scar at least three times a day. Yuk. I'm squeamish about scars but it is essential to avoid tight scar tissue so I shall be a good girl, grit my teeth and get on with it.
I cannot use my crutches as yet, nor the rollator, but I may be able to drive sooner than thought: the choice as to when to try that is mine but I won't be trying for at least another ten days. That, however, will be a pointless exercise until I can walk safely to the car! I cannot return to work as yet so I shall let my clients know that over the week-end.
The scars are tender and don't look very pretty at the moment so I've tubigripped-up to offer them a little protection - thanks for that tip, Cherrybim.
So, all in all, I'm getting there. I can have a shower tomorrow -
. Florence will be on hand to help me climb in and out of the bath and it will be so good to be wet from head to foot! I'm a gently Delighted Daisy.
Thank you all so much for you support over the past ten days, your encouragement and messaged have really helped. DD
Have you got the despatches? No, I always walk like this. Eddie Braben
Comments
Categories
2.3K

Welcome

40.4K

Our Community

335

Chat and News